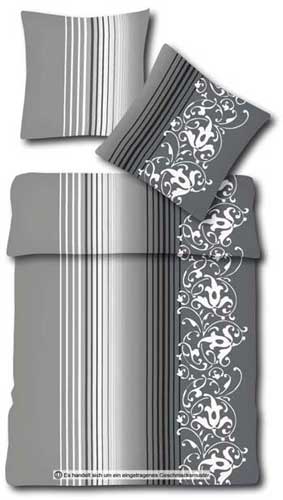 Tradition becomes accessoire
This traditional piece of linen is nowadays not only favourable due to hygienical reasons, but this more or less boring piece of linen has become a fashionable home accessory. If in plain colours matching to the furnishing or covered with fancy patterns, the right bedclothes gives that bit of extra to every room, not just only to the bedroom. With the right choice of motifs every room can either turn into a summer scenery or Batman´s cave. And for the little ones in the house, the printing can also tell a story or the Teenager dozes off gently under the observant eyes of this favourite Popstar.


Interplay between colors and patterns
Not only the quilt cover with its surface for art represents the bed linen, but together with the pillow cover it makes the quilt cover set complete. If in same design and colour or a purposely different design, every pillow is an eye-catcher.The different variations are endless and offer new styles all the time. But good looks is not everything and therefore our bedsets live essentially on the quality.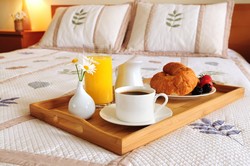 Private or business: Bed linen is adaptable
No-one would like to lie down on a printed bed of roses when it feels like a bed of thorns.
And it does not make any sense when the dark red roses look like light-pink coloured flowers after the third wash. No, the colours must be colourfast and the quality has to be right, because we spend a lot of hours every day under the quilts.
So the nice looking bed linen has to offer also good quality to become a "feel-good" article. When it comes to "Wellness" every one has a different opinion.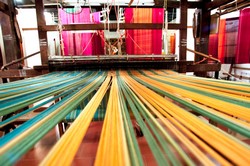 Sleeping under velvet & silk
That´s why our range of products includes all common as well as very particular linen.
Conservativ as Damast, as Cretonne, traditional Linen, cosy Flanell or modern Seersucker, our bedsets never fail.
Light silk for the mild summer nights or heavy flanell for a hot cup of coco and a good book on a rainy day in autumn.
And for the shiny appearance we put on top of all the Polyester-Satin.
According to personal taste and style the feather quilt and pillow can become a cosy nest in country style, a precious silent place or a designer creation.
As an elementary basis equipment the bed linen creates individuality, so good quality and an excellent workmanship is more than essential.
As an old saying is pointing out:"As a man makes his bed, so he must lie (sleep)."