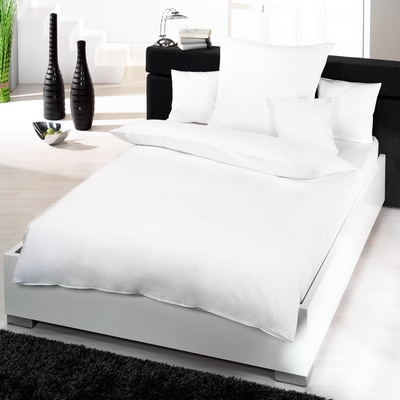 Blankets become feel-good assistants
"A feeling like warm summer rain on your skin".
This is how you should be feeling when you go to bed after a long and hard working day. The days of the quilts where all the feathers end up at your feet in the morning are over. Who fancies, there is nowadays a wide range of quilts available.
From now on an ocean full of feathers is waiting for you every night to invite you to have the most wonderful dreams. For those who cover up up until their ears and still not getting cold feet at the same time, we can offer the so called "Comfort Size".
Comfort size is becoming more important
The comfort size of 155x220 cm takes exactly care of that, even for the restless. NO cold feet in the middle of the night, no tearing at the quilt hoping it will get longer. Every one deserves a good night sleep, and the comfort quilt is helping with that. Whatever quality you will choose, the comfort quilt will take care of you.  Worrying about body size or allergies is not at all necessary with our products.
Fitting dimensions in all cases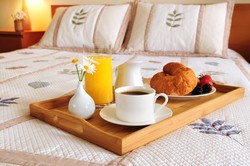 And for those who would like to cuddle up next to their partner under the quilt, we have the right size for the young lovers. Under 2x2 m finest material you can enjoy the night to the full. But it goes without saying that we can offer also quilts in single size, for those other times!
But when summer comes around the warm and thick winter quilt will be banned from the bedroom. What was inviting in winter, with a hot cup of tee and a good book is now "unwanted". At this time of the year the mulberry silk quilt will offer the right temperature during the night, as well as the cotton quilt.
You don't want to indulge the luxury of a summer-quilt?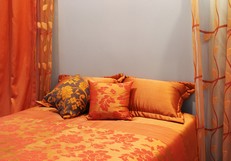 In case you will not afford the luxury of a summer-quilt, we can offer the 4-Season Quilt, which is easily made up for any season and for the right temperature.
As well as comfort and efficiency the variety of material also goes without saying.
If tradionally filled with down and feather, natural or micro fibre, every one will find a suitable quilt.

Whatever kind of quilt you will decide for, always remember:
A good and healthy sleep is important for your every day life, for your job as well as for your spare time.
Don´t miss the chance!