The everyday helper in the kitchen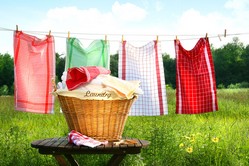 For all people who do not own a dish-washer, the reality is, day in and day out after every meal: Washing- and drying up. But also for the happy owners of a dish-washer it sometimes means cleaning up the boiled over dinner. Also the hot pot has to rest somewhere and the spilled gravy to be removed.
And here it is, the best friend in your everyday kitchen life: THE KITCHENTOWEL. Are all those stains and doing the annoying washing-up not bad enough? Don´t you deserve a high-light between all those dirty dishes?
Kitchentowels can put a smile on your face. A nice and easy pattern, or a colourful print makes the work more enjoyable. And with a high quality and extremely absorbable pc of cloth, which fits very well into a glass, the work load is done much quicker and makes even a little bit of fun.
Quality establishes itself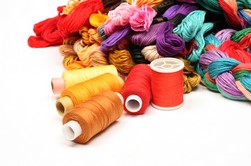 An everyday item such as the kitchentowel can also take part in the kitchen-decoration and integrate into the whole interior.
The main aspects with this article must be beauty, quality and feasibility.
With our various range of products, from cotton teatowels to half-linen tea-towels, we can fulfil design as well as functionality.
And the dried glass, free of all streaks, puts a smile on every face.
But we can also offer matching aprons, potholders, barbecue-gloves or matching placemats.